Understanding and Supporting your Toddler
A 5-Week Online Montessori Self-Study Course for Toddler Caregivers
Watch Promo
Understanding and Supporting your Toddler:
This course deals with the child from about 15 month to 3 years old.
The course will help you gain a deeper understanding of your toddler by looking and his developmental needs and then provide you will tools to support him using the Montessori philosophy.
A lot of popular opinion about toddlers seem to be negative. There is a belief that they are angry, troublesome, destructive, clingy, dependent, incapable, frustrating and complex. These are misconceptions driven by a misunderstanding of the child's true nature and developmental needs. Toddlers are indeed complex but they are also amazing little humans with so many positive characteristics. They are capable and creative scientists with an amazing sense of order and inherent joy when they are provided with the right environment and opportunities to support their development. This course will help you see your toddler with new eyes and give you the tools to support their development.
Course Curriculum
Week 1: Who is the Toddler?
During this week we will look at the toddler from 3 perspectives
– What does the toddler need to develop properly? – Human Tendencies and Planes of Development
– How does his mind work? – The Psychic Embryo and the Absorbent Mind
– How does he learn? – Sensitive Periods
Week 2: How Can we Support the Toddler We Now Know
The Prepared Environment
– Physical
– Emotional
– The intangible environment
Week 3: Practical Life – The Keystone
– What is Practical Life and why is it so important in Supporting the toddler at home
– How to get started
– Activities
Week 4: The Development of Movement and Language
– Ages and Stages of Gross and Fine Motor Movement
– Ages and Stages of Language
– Supporting the Development of Movement and Language - Activities
Week 5: Supporting the Development of Discipline and Other Practical Details

Discipline from a Montessori perspective is not something we do to the child, it is something that we help the child develop
– What does this mean from a toddler perspective? What is normal behavior?
– How can we support its positive development in the toddler.
– Freedom and Limits
– Dealing with difficult behavior
Other Practical Details
– Toileting
– Siblings
Who is this Course For?
Caregivers including parents, grandparents, nannies, aunties, uncles and really anyone who cares for a toddler and wants to understand better how to support them using the Montessori principles.
Structure:
This is a 5 week course. It is relatively intensive and will require about 2-4 hours of time a week to cover the information and complete the assignments. For the first 2 weeks, you will receive two lessons... one on Monday and one on Thursday. We catch our breath on the 3rd week with one lesson and then it's back to two lessons for the fourth week and one final lesson on the 5th week.
Each week starts with an introductory video and an assignment. Each lesson includes audio files, a summary document, relevant reading and an assignment. Once you receive the lessons, you can review the material at your convenience
There is a Facebook group for the course where you can interact with other course participants, discuss any questions, ideas etc. and also share the changes and experiences as you go through the information.
Included in the Course is a one on One consultation with me which will be done via Skype, Facebook Messenger or Google Hangout at the end of the course.
What will you Get from this Course?
This course will provide an opportunity to gain a good understanding of the WHYs which will guide you in implementing Montessori at home for your child. There are so many blogs and websites providing information on the internet and it can be overwhelming if you do not understand the underlying principles. Once you have gained a good understanding of the foundation principles then you will understand why, when and how to offer activities and support your child. You will also have ideas of how to problem solve when something doesn't seem to be working out.
What You Wont Get from This Course:
This course will not give you a formula for how to get your child to sleep through the night or sit still all the time. It will not make your child obedient and perfect (don't we all wish!) It will help you understand your child and provide an environment that best supports their development. I will share Montessori recommendations as well as our experiences with the hope that you make the information yours and personalize it to suit your family situation.
This is not a teacher or parent certification course. It is an educational support course and is not intended to qualify you for a job, but to equip you with Montessori knowledge and practical applications for the home. I am happy to provide information on certification courses.
Why You Should Take the Course with Me:
I am AMI trained at the 0-3 and 3-6 levels and have applied the Montessori philosophy with my two children since their births. They are currently 2-3 so I am still in the trenches and know exactly what parenting a toddler feels like. I have also completed the RIE (Resource for Infant Educators) Foundations course and apply the ideas that are compatible with my parenting ideas at home. I am passionate about positive parenting using a respectful approach that supports the child's optimal development. I am also passionate about supporting parents and I think this comes through in the course.
I look forward to working with you and supporting your parenting journey!
Some Reviews from Past Courses

I listen to the audios, read the supporting files, try to think through the assignments, read your blog posts, watch your youtube channel, and read your posts in the FB group.

And all of it have been tremendously helpful for me & husband. I even spend quite a long time in listening to your audios, because what I do is pause and rewind it multiple times to take notes of what you say, to be added to the summary notes, because it's helping me & my husband a lot in interacting with our daughter.

We've been observing our daughter following your course assignments (I just haven't write it down), then gradually made some changes to the environment, how we interact with her and see her differently about her tendencies and behaviour.


I think we start to be able to think on better strategies to respond to her needs. And now we're so grateful being able to watch what a toddler can do when given the correct support. So grateful I was given the chance to learn from you, to help me & my husband be better parents.

I've shared your blog, youtube and courses links to my friends and family. And my mom even start spreading the words about Montessori to her friends :D


I also attached some photographs (not all, I'll send the updates later) of changes I made to the environment, inspired by your course. I still need to change some things like reducing number of materials displayed at a time, etc.. -Aldilla (Indonesia)

I enjoy this course more and more each week! The thinking that you encourage us to do about our children's needs and what is holding us back is awesome! Every time I sit down to work on a lesson, I end with more and more ideas of what I'd like to implement, change, or present for my daughter to work on. :) - Lindsay (USA)


Thank you for the wonderful details and descriptions, as well as theexamples from your life.

-Nafissa (Germany)



Your Instructor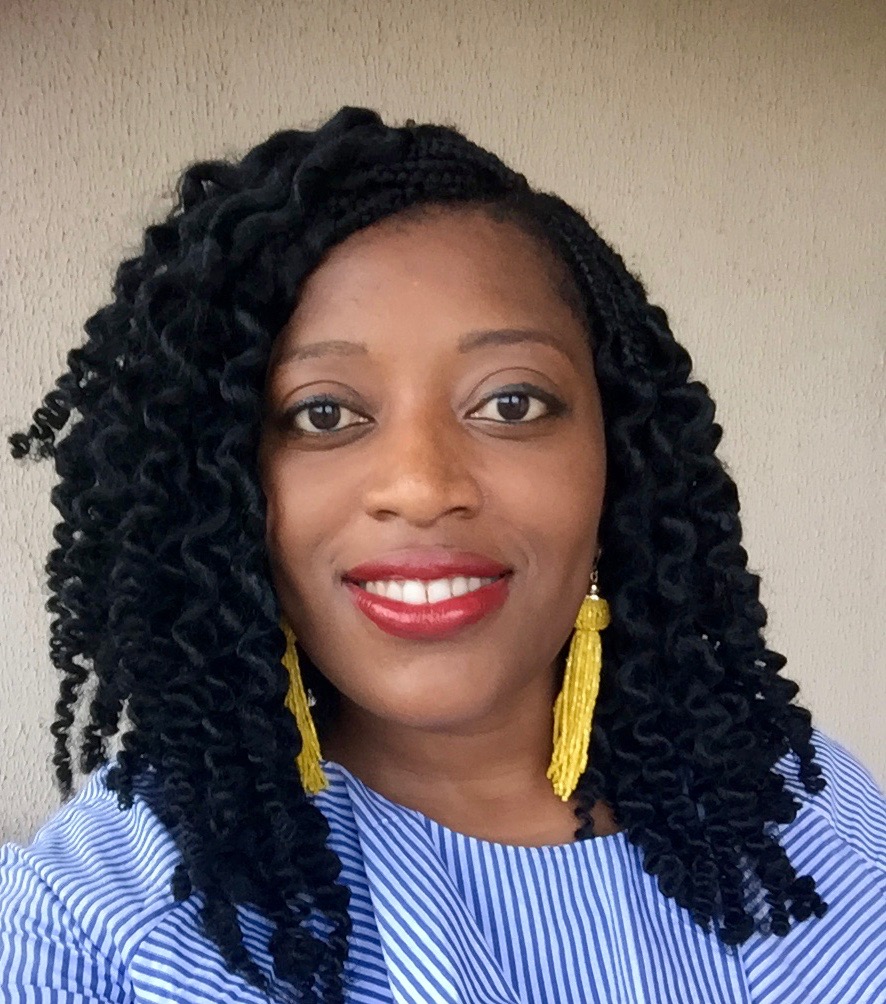 Hello! My name is Junnifa Uzodike. I am the mother to two children, ages 1 and 3 with whom I have used Montessori principles from birth. I am also an AMI Montessori trained guide for the 0-3 and 3-6 age groups. We are frequent travelers who have mostly lived in Nigeria but also in Italy, the US and the Gambia over the last 3 years. I share our experiences via my blog and also on Instagram.
I look forward to supporting on your Montessori parenting journey.
Frequently Asked Questions
When does the course start and finish?
The course can be taken in two formats. It can be taken as a self-paced individual course which starts immediately. The other format which has been the preferred one by past participants is to take it with a group of other parents. You receive lessons weekly and can discuss on the Facebook Group. The next group course starts on April 17th
How long do I have access to the course?
You have access to the course for 6 months. All handouts are downloadable.
What if I am unhappy with the course?
We would never want you to be unhappy! If you are unsatisfied with your purchase, contact us in the first 30 days and we will give you a full refund.